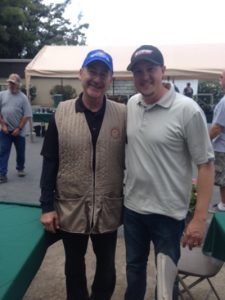 The June 2016 "Aim to Cure" event hosted by Foundation Board Member and Retired International Pipetrades Representative Jim Kellogg saw another great turnout of over 100 supporters. The event netted over $51,000 for mesothelioma research, 100% of which will be used in the research and development of new mesothelioma treatment options! Shooters and supporters of the Mesothelioma Research Foundation of America converged on the Birdslanding Hunting Preserve and Sporting Clay facility near Concord, California to raise awareness and donations for mesothelioma cancer research. Representing the Foundation were Board Members Jim Kellogg and Jerry Neil Paul and Assistant Executive Director Shane Rucker.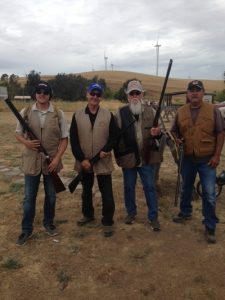 After a great day of strolling through the Birdslanding Sporting Clay facility, where supporters took their chance at breaking 100 sporting clays, Jim Kellogg thanked everyone who attended, as well as all of the sponsors who have a hand in making this event such a success year after year. Founding Board Member, Jerry Neil Paul, then spoke on behalf of the Foundation, providing a history of the Foundation and the advances being made by Dr. Parkash Gill at the USC Norris Comprehensive Cancer Center. He noted the development of mesothelioma treatments, such as EphB-4, currently being administered to mesothelioma patients and a pharmaceutical company currently providing support, as being milestones we can all be proud of. With the support of participants and continued support from our event sponsors, advances in the development of mesothelioma treatment options are becoming a reality.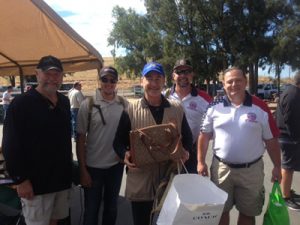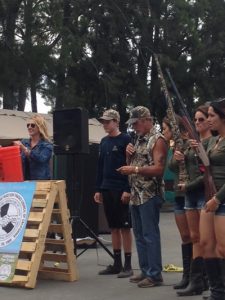 Everyone at the Foundation would like to thank the event sponsors, volunteers, participants for supporting this great event. We would also like to acknowledge and thank Jim Kellogg for all of his hard work and dedication in making the Aim to Cure event a success year after year! THANK YOU JIM!