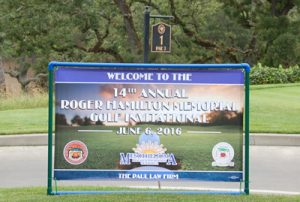 We are happy to announce the return of the Roger Hamilton Memorial Golf Invitational!  We were overjoyed to hear from International Vice President of the Heat & Frost Insulators, Doug Gamble, and the Business Manager of Local 16 Heat & Frost Insulators, Mel Breshears, who decided to bring back the event that had become a staple of the Mesothelioma Research Foundation of America. The event was held on June 6, 2016 at the always pristine Napa Valley Country Club in Napa Valley, CA. Doug and Mel organized a great event that witnessed a large turnout and generated approximately $60,000 for mesothelioma research! As always, 100% of the event's proceeds will go to mesothelioma research. Everyone at the Mesothelioma Research Foundation of American would like to say THANK YOU to all of our supporters, sponsors, committee members and volunteers who made this event possible.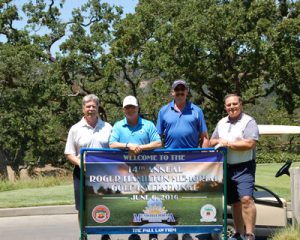 You may recall that the event was established in 2002 by U.A. International Representative of the Pipetrades Jim Kellogg, California Building Trades President Bob Balgenorth, and then California Building Trades Vice President Roger Hamilton, who was also a past Business Manager of the Heat & Frost Insulators. It was Roger's idea to support research into a cure for mesothelioma. Although, Roger had been diagnosed with cancer several months before the first tournament, Roger was determined to make the first event a success while having a great time out on the course. After Rogers passing, Cindy Hamilton had taken over as chairwoman and together with the California State Building Trades Council, grew the event into what it is today. She has done a magnificent job, dedicating many hours of hard work to bring friends and supporters together, and will continue to be an integral part of the event.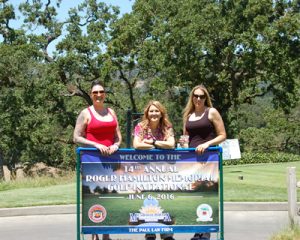 After a great round of golf and the always popular putting contest that saw both official and unofficial single putts by Doug Gamble and Elizabeth Paul, supporters came together in the clubhouse for drinks and a delicious dinner. Doug Gamble and Mel Breshears kicked off the event speaking together, thanking sponsors for their continued support and the great support that was received during the planning of the event. They turned the mic over to Elizabeth Paul and Dr. Parkash Gill who informed sponsors of the history of the Foundation while highlighting how the support has helped in the development of progressive treatments for mesothelioma. They thanked sponsors for their continued support, Local 16 Heat & Frost Insulators for taking over the reins of the event and all of the Local 16 staff and family volunteers who turned out to help make the event a success.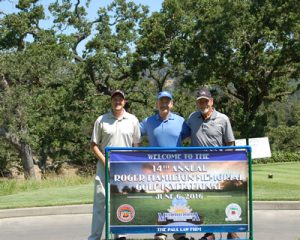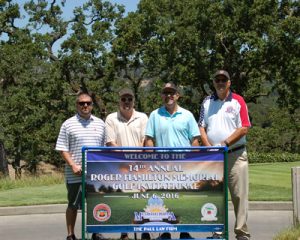 We would like to thank everyone who had a hand in making this year's event a great success! Without Committee Chairman, Doug Gamble, Co-chair Mel Breshears, Stan Danielson, Bill Hodges, Mark Plubell, Ben Espinoza, Jerry and Elizabeth Paul, Chris Greaney, Fortino Curiel, Geoff Millar, Shane Rucker and all of the volunteers form Local 16 who came out to help, this event would not be possible. We truly appreciate your dedication, and efforts that went above and beyond. Your support ensures research into mesothelioma will continue and a cure will be found!