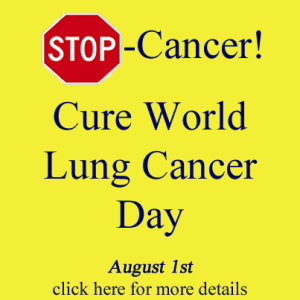 Dear Cancer Research Supporter:
Through out the year, each and every year, the world comes together to recognize and fight cancer!
This is a chance to raise worldly awareness; encourage cancer cure education; and promote among our community the research for a cure to the deadly disease called Mesothelioma Cancer.
Hi! I'm Dr. Parkash Gill, professor of Medicine and Pathology at the Keck School of Medicine of USC; head of the tumor and vascular biology laboratory at the University of Southern California; the Leader of the Translational and Clinical Sciences Program at the USC Norris Comprehensive Cancer Center, and the Ezalow Family Chair in Cancer Therapeutics.
My focus, and that of the research team with me, is on the future of mesothelioma cancer care — and I'm fortunate enough to benefit from funds provided by the Mesothelioma Research Foundation of America. Their funds help me, and the young scientists working with me, to explore promising new approaches and technologies to treat mesothelioma cancer.
My work is in the emerging field called: Targeted Cancer Therapy (TCT). Targeted therapy is a cancer treatment that uses drugs, however, it is different from traditional chemotherapy. The drugs known as targeted therapy help stop cancer from growing and spreading. They work by targeting specific genes or proteins. These genes and proteins are found in cancer cells or in cells related to cancer growth, like blood vessel cells.
My hope is that Trials for TCT research will be a standard part of the options offered on every mesothelioma cancer patient's treatment plan. Certified clinicians will use TCT models to plan the best care, and select the most effective drug treatment for each person's individual disease, translating to fewer side-effects upon the patient; the patient spends less time in treatment; and more patients have better results.
My research team and I are looking forward to where our studies take us, thanks to the extraordinary funding and support from Mesothelioma Research Foundation of America. If you would like to discover more about Targeted Cancer Therapy and the hope it holds for the future of mesothelioma cancer care, please check out our World Cancer Day page at www.MesoRFA.org and use the form to contact us!
Best regards,
Dr. Parkash Gill, Oncologist