May 26, 2014
Mesothelioma lung cancer can come to those persons who loved, and simply hugged their parent who worked around asbestos.  For example, now at age 45, Heather Von St. James recalls her father working as a building demolition employee around materials containing asbestos.  He would return home each day thoroughly covered by dirt and dust. She remembers how much she enjoyed hugging her father each night.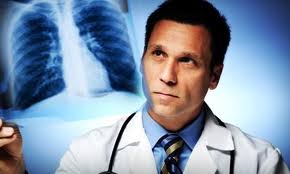 By age 36, Heather was diagnosed with mesothelioma, the deadly yet to be cured cancer connected with exposure to asbestos particles.  Mesothelioma can take decades to develop and it often kills within months after symptoms appear. Heather was a new mother to a 3-month-old daughter, and she was told her only chance to live was by having a lung removed.
In 2013, more than 107,000 people died worldwide from mesothelioma.  However, Heather opted for the surgery instead, and removed the disease in time to stay alive.   According to Ms. St. James, "There's a lot of people who don't."
Fortunately for other people with mesothelioma, or those that will discover they have the deadly disease, a new wave of drugs developed and being tested are giving new hope that mesothelioma cancer may be slowed or stopped.  Drug researchers, like Verastem Inc. (VSTM), GlaxoSmithKline Plc (GSK), and Dr. Parkash Gill of the USC Norris Comprehensive Cancer Center have announced that they are testing new cancer fighting drugs.
According to Dean Fennell, a lead researcher doing a trial study with a new drug by Verastem:
"[Mesothelioma] is not a curable cancer; it's not a disease that can be wiped out completely by surgery as you see with lung cancer. Finding ways to stop that process or slow it down can have big implications for patient survival."
Unlike lung cancers, Mesothelioma affects the cell tissues that cover the lungs.  It can also affect the tissues around the heart and abdominal organs.  Like all cancers, mesothelioma is treated by doctors with cutting the cancer tissue out, or irradiating it, but both methods sometimes have dangerous side effects.
New Drugs Offer New Hope to Replace Old Treatments
Verastem (based out of Cambridge, Massachusetts) has developed a drug (VS-6063) that is now in late-stage human testing. Consecutively, Glaxo (based out of London) has a compound that is being tried in combination with another product in an early-stage study. The drugs from these two companies each target an enzyme involved in cell movement that permits the cancer to spread.
The enzyme is a key marker of aggressive cancers and is overabundant in many tumors that spread quickly. Also, patients with an inactive gene called Neurofibromatosis 2 (NF2) respond well to the test drugs being developed where nearly half of mesothelioma patients have inactive NF2s.
In the U.S. and Europe, the VS-6063 treatment has been granted orphan drug status.  This means that Verastem with their VS-6063 product is given seven (7) years of exclusive marketing.  A Bloomberg report states that according to four (4) analysts, the VS-6063 drug could possibly generate $450 million in sales by 2019 if the product is cleared for public use.
Earliest Stage
Defactinib is the medicine that targets early stage cancer stem cells.  These are considered to be theorigin of the cancer and frequently are resistant to existing therapies.   The cancer stem cells for mesothelioma are known to be particularly resistant to chemotherapy.
Now, Mr. Dean Fennell does not have an economic connection with Verastem, nor is he a paid consultant to the company.  And yet, Mr. Fennell (who is chairman of thoracic medical oncology at the University of Leicester in England) stated during an interview:
"The hope is we can suppress the cancer in such a way that it becomes a more chronic disease, rather than have a disease that's going to progress relentlessly and kill the patient"
Verastem with a market value of about $215 million is developing the drug assisted by several renowned pharmaceutical companies providing guidance. The development team includes former Genzyme Corp. CEO Henri Termeer; Human Genome Project leader Eric Lander; and Phillip Sharp, a Nobel laureate at Biogen Idec Inc.
Other Drug Combinations
Under a license from Pfizer Inc., AstraZeneca Plc of London is testing a drug called tremelimumab, on mesothelioma in a mid-stage trial. The treatment works differently from the other developmental drugs in that it helps the patient's immune system to recognize and kill cancer cells.  According to
Carolyn Buser-Doepner (VP for tumor signaling at Glaxo, the U.K.'s biggest drugmaker), there are plans to combine a new drug GSK2256098 with some other medicines to potentially make cancer treatments more effective.  In one early-stage trial, it will be paired up with Glaxo's Mekinist, which is approved for melanoma.  She said, "The pre-clinical data are very encouraging. We're very excited about it."
Boehringer's Drug
A fourth drug, nintedanib from Germany's Boehringer Ingelheim GmbH, is in early-stage testing for mesothelioma, according to a spokesman. Unlike the previous mentioned medicines, this one works by targeting proteins directly related to the formation of blood vessels that feed tumors.
According to the director of research at the British Lung Foundation, Noel Snell, the kind of research studies most likely to yield improvements in cancer care are those that investigate the nature of the disease itself.  Still, treatments being tested today on mesothelioma are most encouraging.
Snell said in a statement:
"It is shameful that this kind of fundamental research remains so drastically underfunded, and that the number of trials available for mesothelioma patients is still dwarfed so dramatically by the number available to other cancer patients."
Dr. Gill and EphB4 Treatment
For several years, Dr. Parkash Gill of the USC Norris Comprehensive Cancer Center has proceeded with Phase I Clinical Trials with the new cancer fighting drug Eph-B4 made available to qualifying mesothelioma patients. With generous support from the Mesothelioma Research
Foundation of America, the initial Phase I Trial Eph-B4 has been available to newly diagnosed patients who have not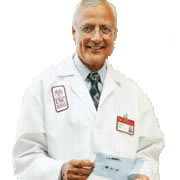 undergone any conventional lung cancer treatment options, as well as those patients who have exhausted all other treatment options such as surgery and chemotherapy.
The results of these recent clinical trials have truly been exciting as Dr. Gill reports that Eph-B4 is showing great promise as a solo treatment, or in conjunction with other drugs like Alimta, Cisplatin and Carboplatin.
The research of Dr. Gill, in conjunction with similar studies by other Oncologists, have improved the understanding among Primary Care physicians about the detection process, and given them better options to offer patients with lung cancer including mesothelioma.
Eph-B4 as a Better Treatment
Treatments have also gotten better because we now understand two principles: a)molecular changes in lung cancer with very specific mutations; and b)medication (like Eph-B4) that is specific to addressing the treatment of only one cellular abnormality.
As Dr. Gill with the Mesothelioma Research Foundation of America continues the goal to make mesothelioma a disease of the past, our understanding of the human body immune system has also improved.    From this we have Eph-B4, an immune specific treatment that assists a patient with lung cancer to live longer with fewer side effects.
His studies have contributed to the evolution of mesothelioma cancer research over the last decade.  Collectively, researchers are producing a canonical story in which the range of research works has grown a consensus among recognized oncologists and Primary Care physicians of a "great" or "major" break through with the two principles mentioned above.  Basically, we can now identify subsets of cancer in a patient at the molecular level and bring a retardant treatment (immunity) to that cancer in those patients.  And this observation continues to this day to be repeated by many research projects.  More than ever before, researchers continue to identify specific cancer mutations and use similar drugs to shut down these cancers and improve patient survival.
Asbestos: The Miracle Fiber That Kills
Asbestos was named the "miracle fiber," but has become the topic and issue of many lawsuits claiming losses as well as damages from illness caused by asbestos products.  It was commonly used in building materials such as insulation for years because it was cheap, abundant and heat-resistant.
Many countries have banned asbestos mining.  However, the World Health Organization estimates that as many as 125 million people worldwide continue to be exposed to asbestos either at work or in their homes because it continues to be mined and made into  products from in Russia, China and India.
Unfortunately, mesothelioma cancer can lay dormant for as long as 50 years before spreading, which explains why rates have risen long after many countries have banned the asbestos.
New cases of mesothelioma cancer in the United Kingdom, where asbestos was restricted starting in the 1980s and outlawed fully in 2006, were 2,125 in 2012.  These numbers are expected to peak in 2015.  In the United States, the number of new cancer cases has been stable, hovering around 3,000 per year since 2000.  This stability was expected because of extensive efforts put into public education.  Still, a complete ban of Asbestos in the U.S. was overturned in the courts.  One of the world's largest asbestos exporters, Canada, closed its remaining mines in 2011.
An Asian Asbestos Mesothelioma Cancer 'Tsunami'
In Japan, asbestos was banned in 2006, the Japanese government pays the full cost of treatment for related illnesses, and rate of new cases of cancer are predicted to continue rising until 2027.  The director of a World Health Organization occupational health group, Ken Takahashi, has warned Asian governments to prepare themselves for an "asbestos tsunami."
Again, Dean Fennell reminds us:
 "In the early '70s, this was an incredibly rare disease. Now my clinic is full of patients with mesothelioma. Because the rates are increasing, we have a real need now to identify effective treatment."
A cure for mesothelioma can not be found fast enough.  Still, there are survivors like Heather Von St. James, who breaths with great effort during Minnesota winters with her one remaining lung, and she volunteers her time to be a coach to other mesothelioma patients.   By her personal experience with mesothelioma, she wants other victims of mesothelioma to understand:
 "If they can keep it under control,
that's the first hope."