July 17th 2017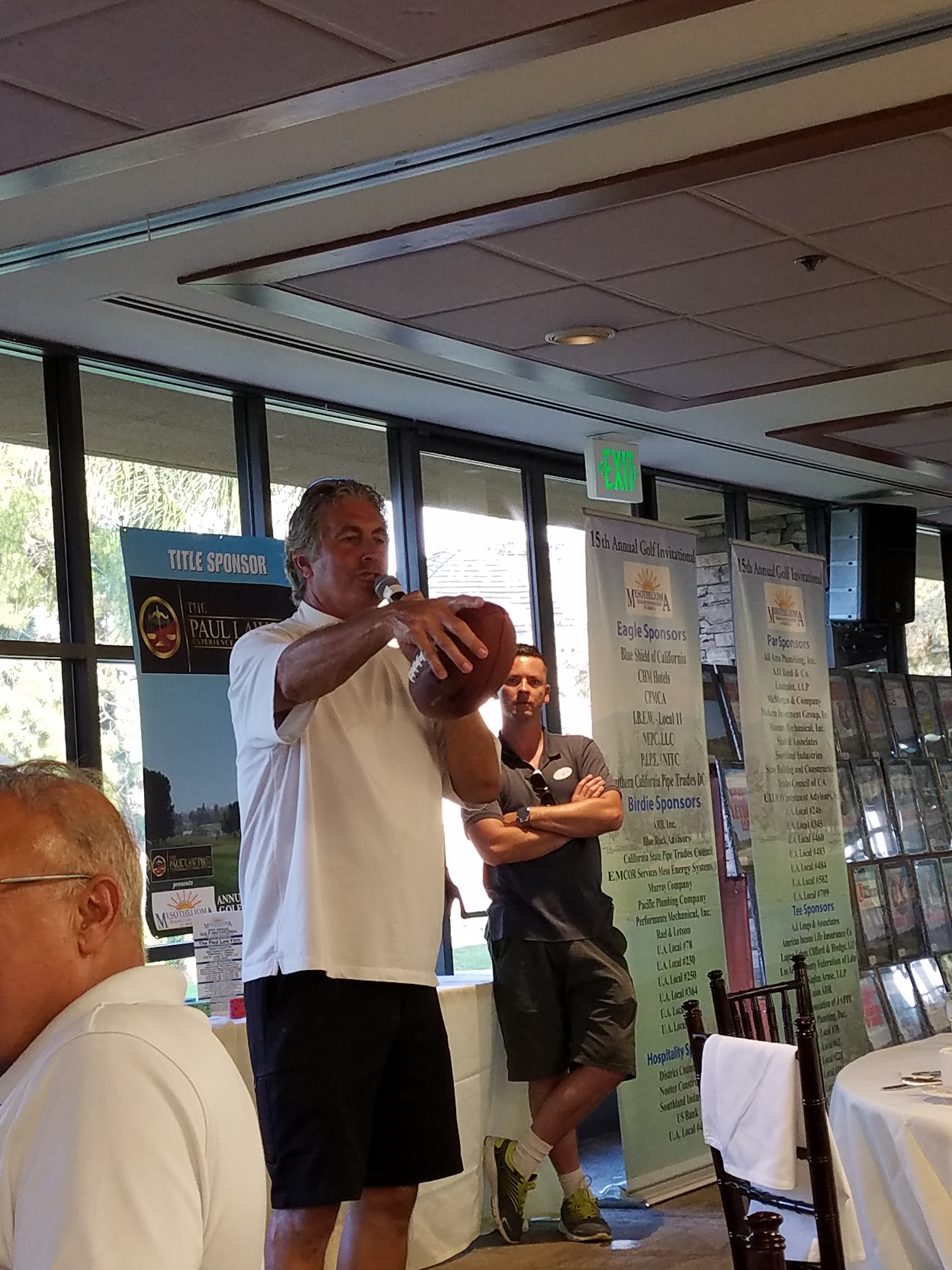 Everyone at the Mesothelioma Research Foundation of American would like to thank and congratulate the Southern California Pipetrades District Council 16 for organizing another overwhelmingly successful event! The 15th Annual District Council 16 Golf Invitational saw a full field of 144 golfers, all joining to support the goal of finding a cure for Mesothelioma and collectively generating over $100,000! Over the last 15 years the DC16 Golf Invitational (also known as the Alta Vista Golf Shoot) has raised over $1.6 million for mesothelioma research with 100% of the donations going directly to Mesothelioma Research!
We could not be more proud to be associated with such a great group of people.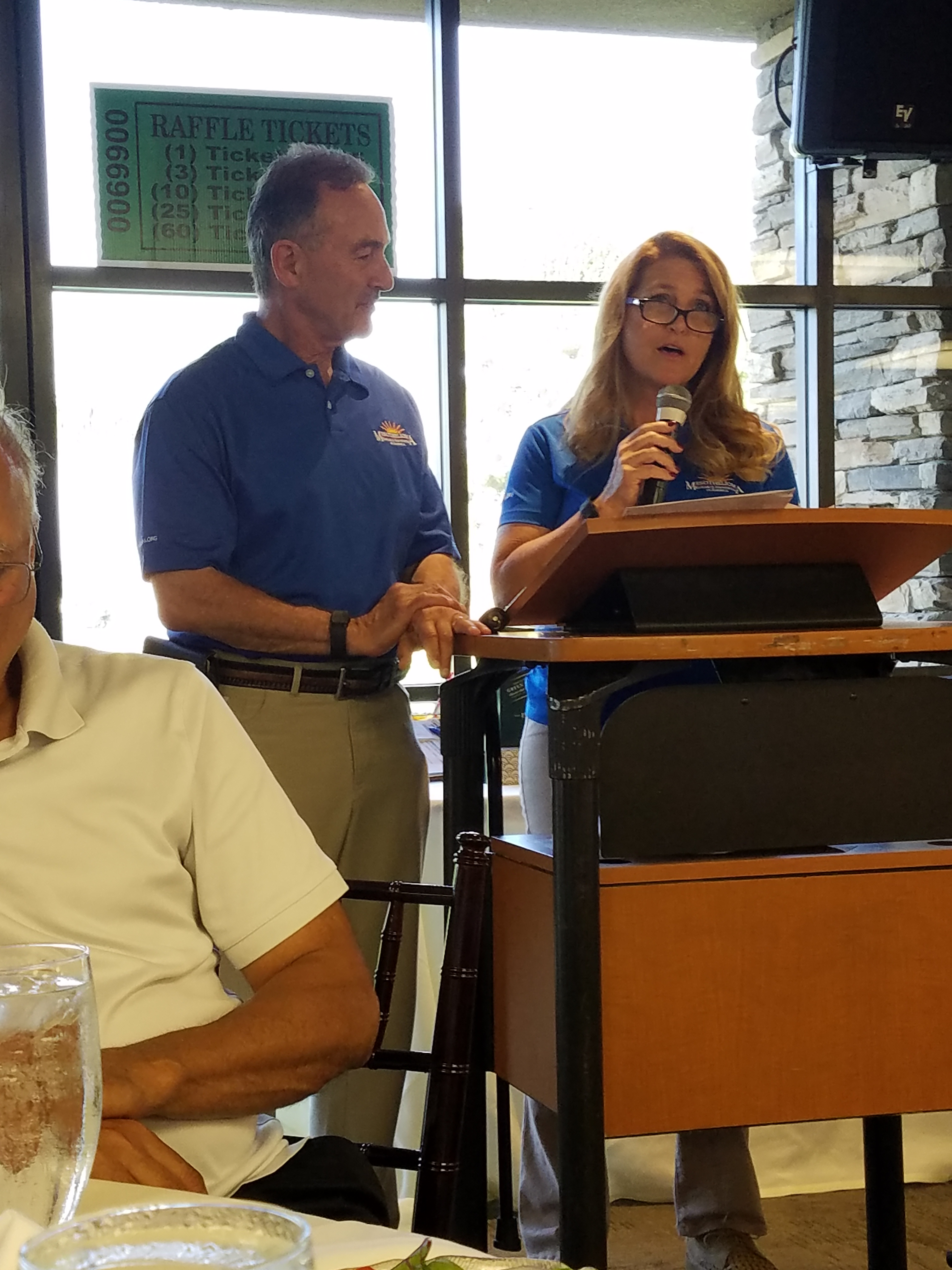 Representing the Foundation at the event was Board Member, Jerry Neil Paul, Executive Director, Elizabeth Ann Paul, Assistant Executive Director, Shane Rucker and Chairman of the Medical Advisory Committee, Dr. Parkash Gill.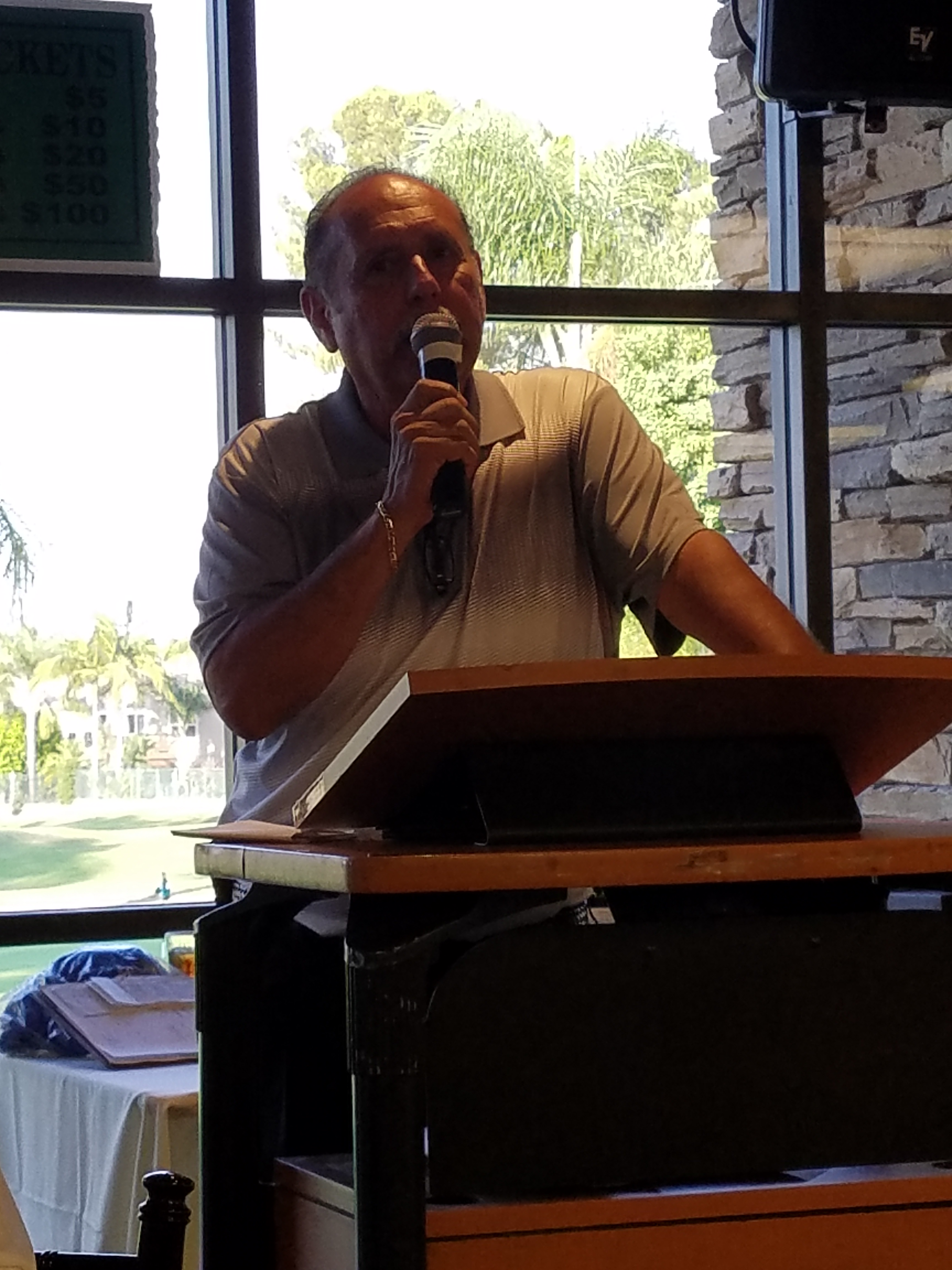 Jerry and Elizabeth Paul thanked all of those who came out to support the Foundation, as well as John Ferruccio for his tireless work in making the event a success year after year.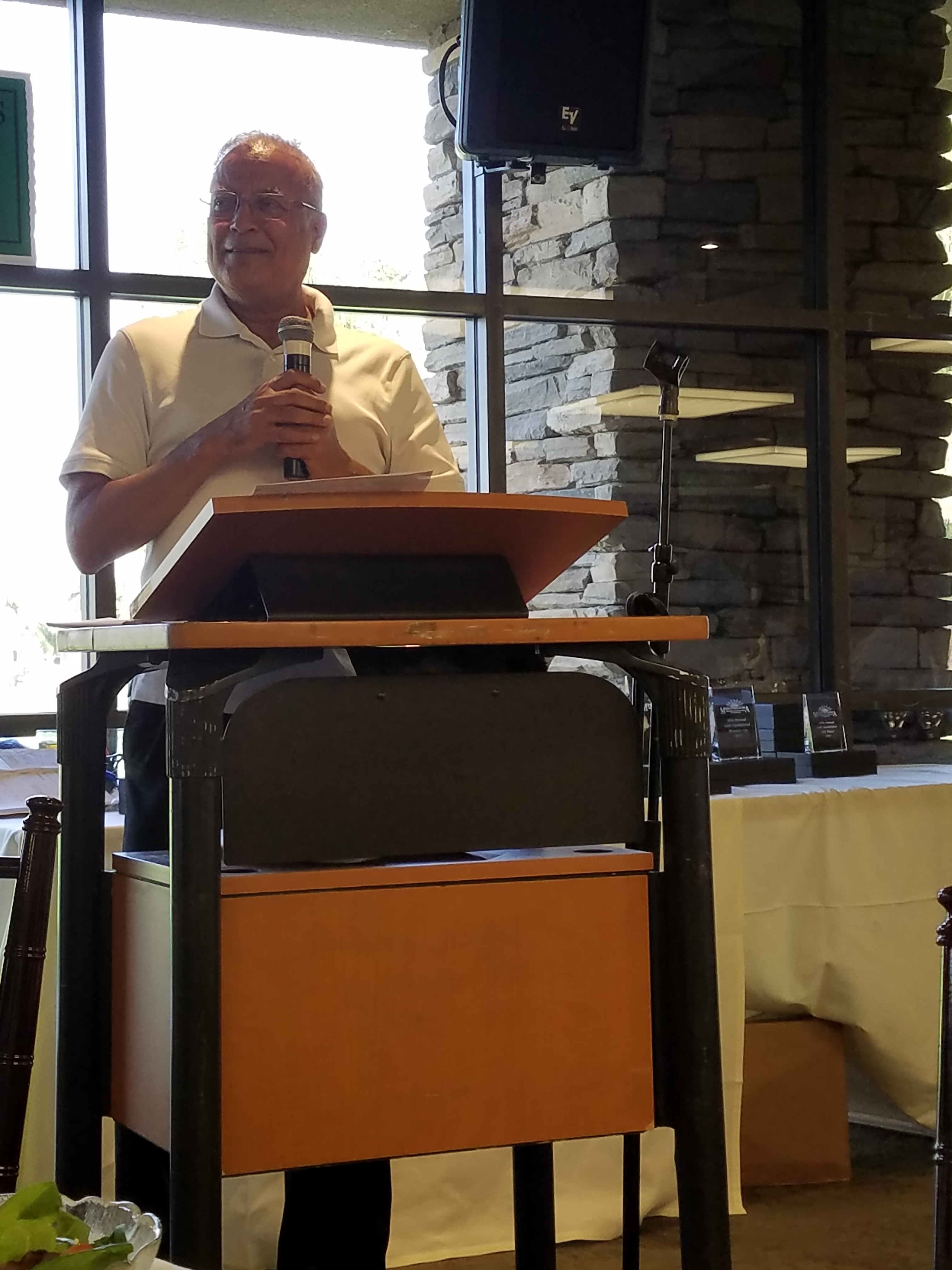 Dr. Parkash Gill then highlighted research and development of new treatments, such as Eph-B4 being offered at USC/Norris Comprehensives Cancer Center and the great hope it has given to patients actively participating in the clinical trials. We hope to see Eph-B4 progress through the FDA approval process and one day become a first line treatment option for all mesothelioma patients.
The Foundation would like to personally thank each and every one of the Union Locals, contractors, vendors and individuals who supported the event. We also cannot thank DC16 Business Manager Mike Layton and Director of Organizing, John Ferruccio enough for all of their hard work and continued dedication to this great cause. They have done a fantastic job year after year and we are overjoyed with the success of the events and their amazing results.
THANK YOU!