Recent Tomography Research for Mesothelioma
The original study is published in the Journal of Computer Assisted Tomography (Carrillo, MC, et al, Low-Dose Computed Tomography (LDCT) in Workers Previously Exposed to Asbestos: Detection of parenchymal Lung Disease, July-August, 2013, Journal of Computer Assisted Tomography, pp. 626-630).
Recent research study reports that a lower dose of the same technology often used to diagnose mesothelioma may be able to help identify other asbestos-related lung diseases in people at risk for the deadly cancer.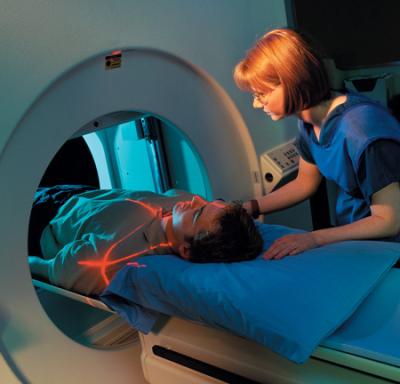 Tomography in Canada for Mesothelioma
A study in Canada states that it tested the value of Low-Dose Computed Tomography (LDCT) for lung disease in asbestos-exposed workers.  The individuals were being screened for lung cancer or mesothelioma.  The Canadian research study focused on 315 baseline LDCT examinations of the chests of participants with at least 20 years of exposure to asbestos. Also included in the analysis were people who were found to have pleural plaques on X-ray (these are areas of calcification on the lung lining caused by asbestos).
The average age of the study participants was just under 62. All had been exposed to asbestos in an occupational setting for an average of 26.9 years. Forty-four percent of participants (140 people) had what were called parenchymal findings, or evidence of abnormalities in their lung tissue. Although such parenchymal findings do not necessarily indicate the presence of lung cancer or mesothelioma, they can be early evidence of a developing problem.
Study participants with parenchymal findings were like patients with mesothelioma in that they tended to be older (average age of 65.3) and have longer-than-average asbestos exposure (average of 29.73 years).  While many participants were also smokers, there was no statistical difference in parenchymal findings between those who smoked and those who did not.
The study concluded that LDCT can be a valuable way to detect early signs of lung disease in people who have no symptoms but are considered at high risk. Like lung cancer and mesothelioma, parenchymal lung diseases are most treatable when detected early. Unfortunately, mesothelioma is almost never found early because it tends not to produce any noticeable symptoms until it is in its later stages.
Because asbestos is the only known cause of mesothelioma, some have suggested the LDCT should be a regular part of health maintenance for all asbestos workers. The current study is further evidence of the value of the technology. Although mesothelioma is often treatment-resistant, it is more responsive to therapy before it has spread beyond the pleural lining and invaded the lungs or lymph nodes.